The importance of the right menu when planning an event cannot be overstated. When guests enjoy the food, they also enjoy the event, whether it's a wedding reception, a corporate lunch, or a party. However, even if the food is well prepared, it may not set the right tone for the gathering if it isn't suited to the event. Choosing the perfect menu requires time and planning, but when done well, the result is food that brings your guests together and creates a festive atmosphere. Follow these tips to avoid a lackluster party by choosing the perfect menu for your event's catering.
Set and stick to a budget.
Every event comes with a budget. Knowing what you can spend on catering makes it a lot easier to plan the menu and avoid surprises or miscommunications on the day of your party. Skilled caterers can provide options even with a limited budget, but knowing how many people will attend is essential.
Find out what the caterer's fee includes, such as whether they provide service, beverages, dishware and glassware, and clean-up.
Consider who's on your guest list.
The catering is all about the guests and providing food that suits the occasion. If you're planning a corporate event in the middle of the workday, barbecue ribs may be a bad idea. However, if you're celebrating a wedding anniversary with a casual setting and kids attending, macaroni and cheese will likely be a hit.
Creating a balanced menu is also a good idea when you have a diverse guest list with varied tastes. Offer exotic sides and appetizers for the more adventurous diners attending, but consider keeping entrees more mainstream to ensure everyone feels comfortable with the menu.
Choose the right menu for the time of day.
No matter how casual your event might be, your guests will likely be a little disappointed to get sandwiches for dinner. Similarly, a grilled chicken dish will be out of place if you host a brunch event. Choosing the right caterer means you'll have the options you need for events all day, from breakfast to happy hour and dinner.
Pick a caterer that uses fresh, seasonal ingredients. The food will always feel appropriate for the time of year, whether it's hearty or light.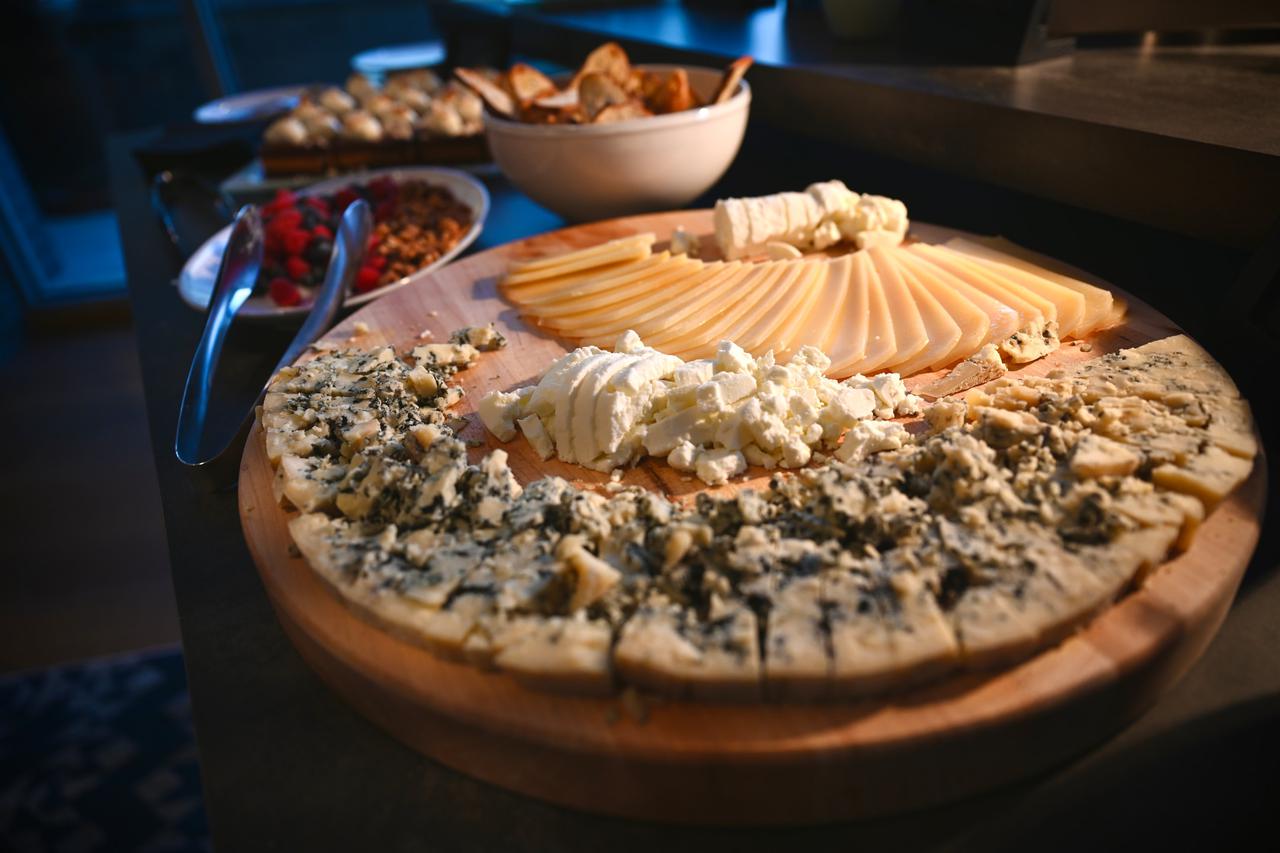 Make a note of dietary restrictions.
People are more conscientious about what they eat than ever before. There are many specialty diets; no single event catering menu can accommodate them all. Dietary allergies are also of concern. When planning an event, determine if anyone has severe allergies that may affect the menu, including the risk of cross-contamination.
Offering certain menu items, such as salads with lean protein and protein-rich vegetable entrees, can accommodate many diets, such as Keto, Paleo, gluten-free, vegetarian, and vegan.
Also, consider offering dairy-free, gluten-free, and vegan sides and appetizers to ensure everyone feels welcomed and able to eat at your event.
Place an order with The Butler Pantry in Los Angeles for expert event catering for weddings, corporate events, and SAG studios.
Chef Notasha Butler, "Chef T," comes from a background in five-star hotels and high-end restaurants, including The Montage Hotel in Beverly Hills and the Wolfgang Puck Oscar team. She launched The Butler Pantry to provide Los Angeles with high-quality catered food that looks as good as it tastes. We've been LA's preferred event caterer since 2010, providing skilled service and prepped meals for families and professionals who want to eat well but don't have time to cook.
Review our menus, ask about our custom event menus, and place an order for event catering in Los Angeles.